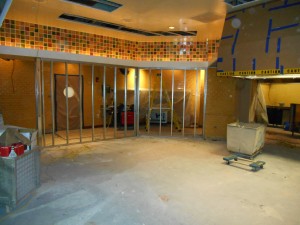 Capeway Interiors is a union drywall contractor based out of Bradford, Massachusetts and has been serving the greater Boston area since 1995.  Over the past 18 years Capeway Interiors has completed hundreds of projects ranging in size, scope of work, and location.  Projects have ranged from small tenant fit-ups in downtown Boston to a luxury apartment complex with 336 units.
With a dedicated field and office staff we have been able to complete projects from Maine to Rhode Island.  Although Capeway Interiors specializes in light gage metal framing they also have the capabilities to do finish carpentry, exterior framing, sheathing, and painting.
Since 1995 Capeway Interiors has always strived to offer the highest quality craftsmanship and customer satisfaction.